The Learn Atelier is a an open art studio space for small groups of children, adults, educators and friends to play, explore, and make meaning with a variety of materials in my home studios. With outdoor spaces, and a three season building, occasional sessions are offered. This studio space also offers educational documentation and children's research and exploration of the variety of materials that are possible to use with various ages of children.
The Digital Languages Series for Children for 2023
The Learn Atelier is my home art studio for learning and research. It provides opportunities for children to explore and learn about different artistic mediums with a playful environment.  The focus is on exploring and understanding the world through artistic research. Digital languages and transformational explorations with a variety of mediums are offered with children's ideas changing and adapting with the tools offered.
Groupings of five children will be supported in their knowledge building with a variety of experiences related to nature and natural processes over a series of five sessions for 2023.
Sessions will be 2 hours for ages 6-9 (only 5 children per session) Learning fee: $40 per child
Please contact Kathy at [email protected] for more information.
Rooted
Aspects of roots will be explored with projection, ink, mindfulness, digital microscopes, and movement with questions, wonderings, drawings, and ideas communicated through the mediums on offer this session. Scale will be considered in this session, with large images, wall work, apps that support photographic manipulation, and children will need to wear a white t-shirt. Moving between mediums changes our thinking about the world and with trees, this time we will dig deep into roots.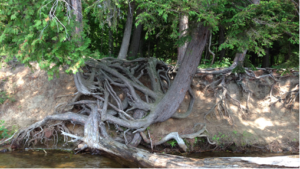 Landscape
Landscapes are all around us. With photography, making traces, working in white and black as a base before adding colour, we will encounter our landscapes outdoors in a new way. As small world play intersects with drawing, music, video recording, movement, and animation, in a multilayered art experience, we will transform landscapes we SEE to landscapes we can play IN.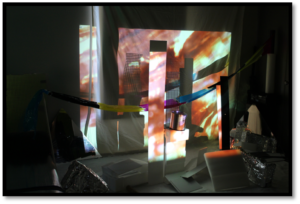 Fire Painting
Learning to paint with fire is unpredictable, emergent, and dramatic. The children will explore two ways of fire painting in safe, supervised manner. With the addition of acrylic and water based inks, a layer will be added, for emphasis and discovered shapes and sensations that emanate from their work. As we mix our work with an app creating unique shadows, we will transform our artwork digitally into landscapes of fire.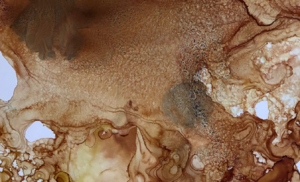 Heatmarking
Paint intersecting with heat mapping will allow us to explore our body's heat with digital images, transform our ideas with paint, which we then reinterpret back into a digital form. This going back and forth between analog mediums and digital applications that use body heat, will expand our ideas of shape and show us new forms. Experimenting and collaboration will be highlighted as a group working in pairs and in the large group. Interactions between mediums will be shared as the children discover new ways to work with these materials.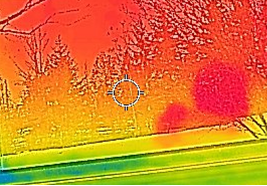 Transformation
Using reflective materials, mirrors, textiles along with projection and apps will allow us to think and experiment with transformation of everyday objects. It will begin with a noticing of everyday items and our reinterpretation with additional materials that support reflection along with amplified images. This is an exploratory lab of research of materials that offer us new ideas. Mirrors, kaleidoscopes, and digital microscopes projected ,show us new perspectives, it can show transformation.