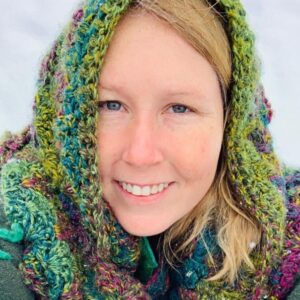 Robyn Mulcahy Reid RECE (Principal/Executive Director)
Welcome! My name is Robyn and I am excited to offer nature based education in our community. I am passionate about nurturing a variety of learning styles and providing learning in motion. My background as a Child and Youth Worker and Registered Early Childhood Educator have provided me diverse opportunities to work with children from toddlers to teens. I have studied the Reggio Emilia Approach and completed the Forest School Canada practitioner's course. I am an avid camper, puddle jumper, and explorer.  I invite your input as we shape this adventure!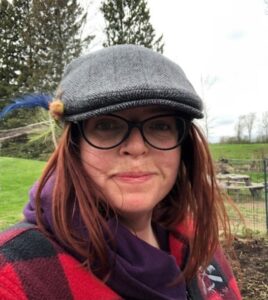 Jessica Paquette RECE
(Co-Founder/Lead Educator)
Jess has a passion for getting her hands dirty with paint, glue, tree sap and things found in the forest. She taught kindergarten in Ottawa for five years and English, Art and Music in Prague, Czech Republic. She has a BA in Art History and English from Carleton University and is a Registered RECE. She enjoys slowing down and trying to understand the languages of the chickens, goats and squirrels with her students, and using the arts as a way of documenting and making sense of our world. Jess has long been fascinated by the Reggio Emilia and Forest School philosophies and is delighted to a co-conspirator in the forming of our lovely Blueberry Creek.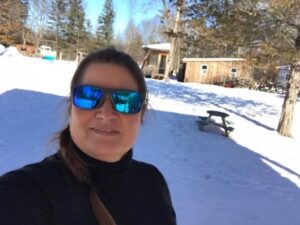 Kathy Boelsma RECE, Arts Educator (Educator, Pedagogical Collaborator)
Kathy loves learning with children, adults or whoever is interested! Kathy has been a children's librarian, an Early Literacy Specialist and is now a Registered Early Childhood Educator (Algonquin College, Honours) with her Forest School Practitioner Certification from Forest School Canada.  She is passionate about the learning philosophies of Reggio Emilia and visited the schools in Italy (March 2018) to learn more about the pedagogical practices of this approach.  She has  completed the Emergent Curriculum Certificate Program from the Ontario Reggio Association and brings her experience with pedagogical documentation and deeply trying to listen to the children's thinking. Kathy is continually researching with the children and she is keen to develop meaningful programs that support children's connections to nature with the "hundred languages". Her recent completion of the Creative Arts Certificate Program at Algonquin College is supporting her as an arts educator for young children.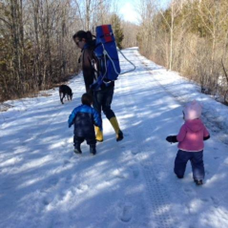 Lisa Hawkey OCT (Educator)
Lisa is a mom of three wild and wonderful little boys and loves to play and explore the world alongside them. Nature has always been her favourite playground. She is a certified primary, intermediate and secondary teacher and a current member of the Ontario College of Teachers. Her educational background includes a degree in kinesiology and biology with a Graduate Diploma of Teaching and Learning specializing in science, health and adventure based learning. She spent seven years teaching and exploring in New Zealand before returning to Canada and finding the beautiful town of Perth.
From daycare to senior high school, Lisa has enjoyed opportunities to work and volunteer with many ages in a variety of countries. She has a keen interest in observing and learning from different educational methodologies and the Reggio Emilia Approach used at BCFNC particularly resonates with her. Lisa currently supplies part time with the UCDSB and the Montessori school in Perth and is extremely excited to learn and grow alongside the children and educators at Blueberry Creek.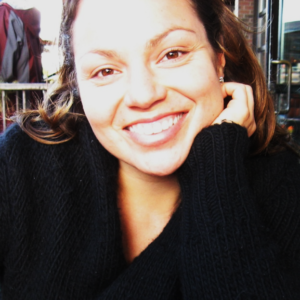 Tara Wolff Carlin
For as long as I can remember I've wanted to be a teacher. I used to run a school for my cousins and stuffed animals in my grandmother's basement. It was pretty cool. When I went to Rutgers University in New Jersey for my B.A. I knew I would go on to pursue a teaching credential which I did at Dominican University in California. My first teaching job was at Tamalpais High School in Mill Valley, California. I really enjoyed my students and learned a lot.  Most importantly, I learned that I really missed working with younger children.
Consequently, I started coaching gymnastics for pre-school and elementary aged children. The amazing families I met while coaching connected me to my next job, teaching grade 3 and 4 at Dunham Academy in San Rafael, California. While there I met an amazing Montessori-trained teacher who inspired me to learn more about alternative education programs. I learned about Montessori and Waldorf Schools and eventually Forest School.
The other thing I always wanted to be was a mother. Three children and three years of homeschooling later I'm feeling rather prepared to join an adventurous group of nature-loving forest schoolers. I helped run a free Forest School with other homeschoolers before covid scattered us all. It feels so good to be gathering again, and to be able to do so in a charming location with this particularly lovely group of children and educators is an absolute blessing. I'm so grateful for the opportunity and look forward to getting to know you all better.
The school itself is so charming, the teachers and families I've met are so wonderful and the philosophy seems so relevant to what a growing mind and body need. I can't help but feel encouraged to add my talents to this amazing mix of people (and animals:).