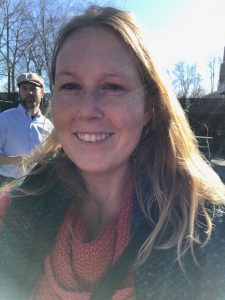 Robyn Reid RECE (Principal, Educator)
Welcome! My name is Robyn and I am excited to offer a nature based education in our community. I am passionate about nurturing a variety of learning styles and providing learning in motion. My background as a Child and Youth Worker and Registered Early Childhood Educator have provided me diverse opportunities to work with children from toddlers to teens. I have studied the Reggio Emilia Approach and have completed the Forest School Canada practitioners course and am  Certified Forest Practitioner. I am an avid camper, puddle jumper, explorer, and on the Board of Directors of The Table Community Food Centre. I invite your input as we shape this wonderful adventure!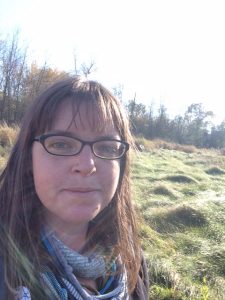 Jessica Paquette RECE (Lead Educator)
Jessica has a passion for getting her hands dirty with paint, glue, and occasionally tree sap. She taught kindergarten in Ottawa for five years where she integrated Reggio Emilia inspired practices into the Ontario Public School curriculum. Jess has also taught English, Art and Music in Prague, Czech Republic with an emphasis on the visual arts.  She has a BA in Art History and English from Carleton University and is a Registered Early Childhood Educator from Seneca College. She is well versed in designing imaginary dream homes based on Hundertwasser's architectural feats with her students or giant wire insects based on things discovered in the forest. Jessica is completing her Forest School Practitioner Training from Forest School Canada.  Jessica has long been fascinated by the Reggio Emilia and Forest School ideals and seeks to fully embrace teaching and co-creating at BCFNC!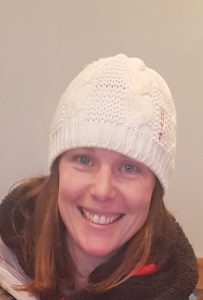 Heidi Viets (Educator)
Heidi has always found herself drawn to the outdoors. She enjoyed her childhood exploring the forests behind her house, building forts, climbing trees and just being a curious kid. Heidi is so grateful to be able to explore and learn in nature with children. She always finds a way to connect and enjoy nature.
Heidi brings her experience as an educator in Taiwan and Korea to Blueberry Creek. After many years abroad exploring, teaching and learning Heidi returned to Ontario to be closer to her family. Heidi has worked in a variety of capacities including child and youth programs on cruise ships, day camps, and on the slopes as a ski and snowboard instructor. In April 2018, Heidi had the opportunity to travel to Point Pelee to attend the Forest School Canada practitioner's course. Heidi is passionate about connecting kids with natural spaces. She believes that amazing discoveries and learning can occur when children are the ones guiding the adventure.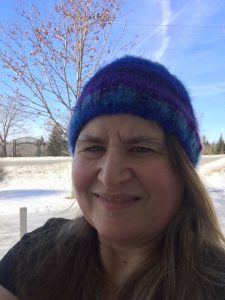 Kathy Boelsma RECE (Educator)
Kathy loves learning with children, adults or whoever is interested! Kathy has been a children's librarian, an Early Literacy Specialist and is an Registered Early Childhood Educator who is currently enrolled in the Forest School Canada Practitioners Course. She is passionate about the learning philosophies of Reggio Emilia and recently visited the schools in Italy to learn more about the pedagogical practices of this approach. She brings her experience with pedagogical documentation and deeply trying to listen to the children's thinking. Kathy is continually researching with the children that come to Blueberry Creek and she is keen to develop meaningful programs that support children's connections to nature with the "hundred languages".
In her spare time, she offers professional learning experiences through her social collaborative learning network, ReCognition. www.re-cognition.ca